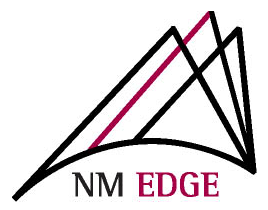 New Mexico Chief Procurement Officer (CPO)
Certification and Recertification Processes
To earn your "CPO" Certification:
NM EDGE offers NM Public Purchasing Foundation Classes and Culminating Test (6 classes + test) on a quarterly basis (February, April, July, and October) in Albuquerque. Additional offerings may be added as demand warrants.
Upon successful completion of the classes and a passing score of 60% on the culminating test, your name will be sent to State Purchasing from which your certification will be issued.
To recertify:
Recertification is required (per statute 13.1-95.2D) every 2 years (based on the month of initial certification).
Two options for completing initial (1st) recertification classes:
· NMPPA Conference Recertification Track (included in the cost of conference attendance) when available
· NM EDGE Recertification Classes (2 classes) offered quarterly (February, April, July, and October) in Albuquerque and occasionally in Las Cruces using a Live-Online format.
Frequently Asked Questions:
What will I need to bring to the CPO Foundation Culminating Test?
· Photo ID required at test sign-in.
· Bring your binder of materials. The test is open book.
If I am recertifying, will I need to take a separate test?
· Successful completion of your in-class tests will satisfy the testing requirement for recertification.
If I am recertifying what do I need to do in advance of the classes?
· Enroll in the appropriate recertification classes (we can help you determine which you need by calling 575 646 0314 or emailing nmedge@nmsu.edu)
· Update your student record in the NM EDGE Record and Enrollment Site to include your CPO Number
Contact State Purchasing for questions regarding the recertification guidelines (Francine Wagner, 505-827-0468). 
Contact NM EDGE regarding NM EDGE classes and test (nmedge@nmsu.edu). See schedule at https://nmedge.nmsu.edu/index.html