State Buildings Green Energy Project
In August 2019, the State of New Mexico's Facilities Management Division of the General Services Department began a $32 million project to improve the energy efficiency of more than 30 executive buildings in Santa Fe. The project is anticipated to cut energy bills in half, saving the state at least $1.1 million per year. The project will also have a lasting impact on the community, state, and world in terms of the global greenhouse gas emissions reduced by these efforts.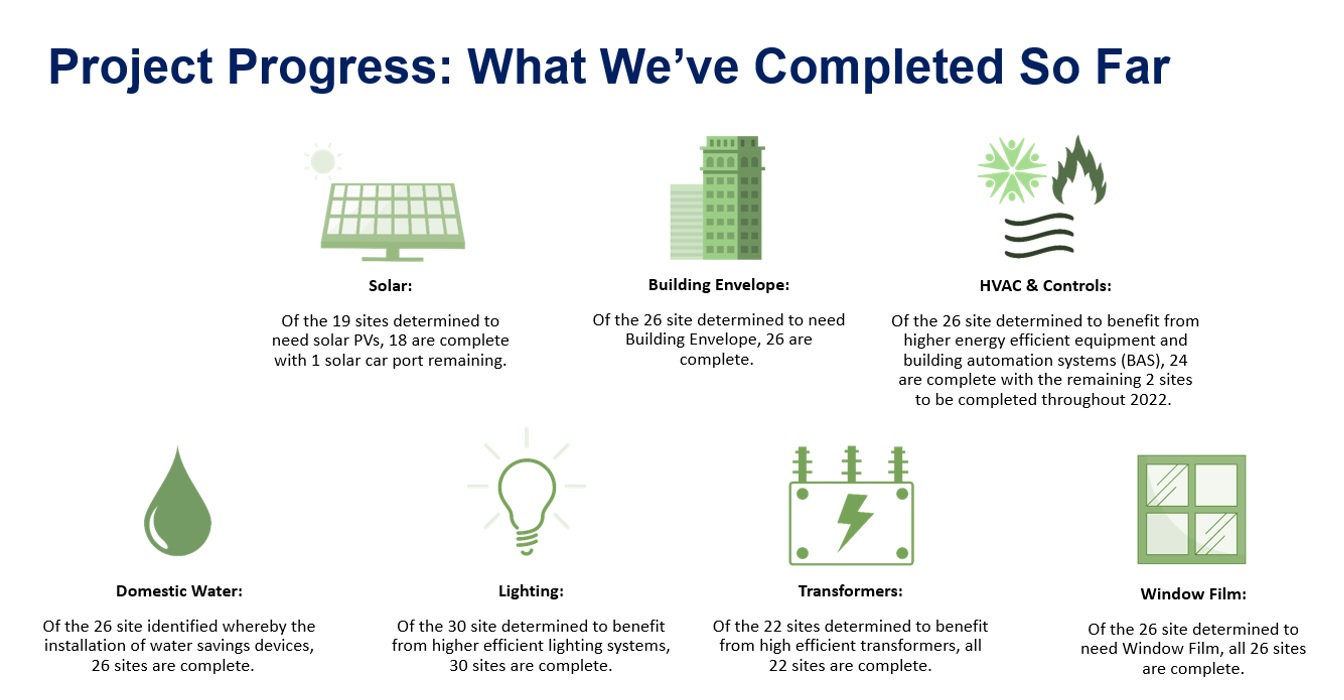 There will be workplace disruptions as part of the State Buildings Green Energy Project.
Because the type of work will vary from building to building, so will the impacts to employees. That's why GSD has posted information on this website about what work will take place in each building and when it is scheduled to occur. Simply scroll down and click on the building you're interested in.
Displays also have been placed in each building to inform employees and the public about the work.
Trane U.S. Inc. and its subcontractors will be doing the work. All contract workers will be given special badges so you can easily identify them. Those badges will have contact information if you have concerns and need to talk to someone at the Facilities Management Division.
Trane has projected it will complete the project in mid-2021, although work in some buildings will be finished well before then.
The project includes the installation of solar power for 19 buildings. Solar carports will be built in some parking lots. Project work also includes installation of low-flow toilets and other water-conservation measures, installation of window film, window caulking, improvements to temperature controls and heating and air conditioning systems, and upgrades to electrical transformers.
Gov. Michelle Lujan Grisham has made building a clean energy future for New Mexico and reducing the state's impact on climate change a priority of her administration.
GSD received $20 million for the state buildings green energy project in legislation approved this year by the Legislature and signed by the Governor. The department received an additional $12 million through bonds sold by the New Mexico Finance Authority. Those bonds will be paid off with utility savings.
We're excited at GSD about the green energy project. We'll be delivering a cleaner environment for future generations. And we'll be doing something about those too-hot, too-cold offices that state employees know too well. Those are good reasons to be patient as the work goes on over the next couple years.
Finally, construction schedules change. So, please be sure to check back for the latest schedule for your building.
For questions about the State Buildings Green Energy Project, contact GSD Public Information Officer Thom Cole at 505-946-7489.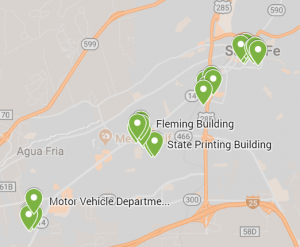 PROJECT STATUS BY BUILDING