Transportation Services Division
"Our mission is to help our customers get to their destination on time and cost effectively with safe, dependable transportation."
James Chavez, Deputy Director
ATTENTION:
Click on link to see important vehicle updates regarding GPS, Cannabis, Utilization, Vandalization, and Corona.
The Transportation Services Division is comprised of the Aviation Bureau, the Central Fleet Authority and the State Agency for Surplus Property.
The Aviation Services Bureau provides transportation for critical mission flights.  The Central Fleet Authority supplies state entities (state agencies and local public bodies) Long and Short Term Vehicle Leasing  of vehicles from their car fleet and provides  defensive training courses to state and local public body employees drivers of the State car fleet to ensure safe driving habits.  Surplus Property recycles useable property in the most efficient manner and opens their Warehouse to the general public for the sale of reusable property. Click here to view our online catalogue of goods that are available to authorized Donees and Public Warehouse Property Sales  event calendar open to the public.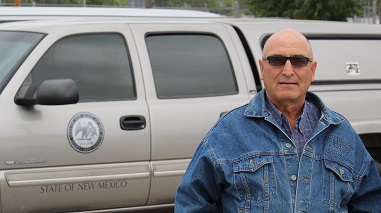 James P. Chavez, Deputy Division Director
(505) 660-5562
Fax: 505.827-1967
Transportation Services Division
PO Box 6850
2542 Cerrillos Road
Santa Fe, New Mexico 87502
View Map
Long and Short Term Vehicle Leasing
Federal/State Surplus Property Program
Report State Vehicle Abuse
Public Warehouse Property Sales
Report an Accident or Vandalism
Defensive Driving Courses
Short Term Vehicle Lease Forms and Online Forms
Short Term Vehicle Reservation
TSD State Motor Pool Coordinator Training
Want List - For Existing Donee's only