Willie Ortiz Building
The building is named for Willie Ortiz, who died in 2001. Ortiz was a native of Chimayo, a graduate of the College of Santa Fe, a Republican activist, State Personnel Board member, state highway commissioner and owner of La Tertulia Restaurant, a longtime Santa Fe landmark.
The building's auditorium is named for Leo Griego who died in 2001 and was a state personnel director (1979-1984). Griego also had been executive secretary of the Public Employees Retirement Association and had held positions with the General Services Department, the State Land Office and the Department of Agriculture.
The building served many years as the headquarters for the New Mexico National Guard. The state acquired it in 1997 and began a major renovation to house the State Personnel Board.
Green Energy Project Schedule
| | | |
| --- | --- | --- |
| Task Name | Start | Finish |
| ECM-2 HVAC & Controls, Replace Chiller | Wed 1/29/20 | Wed 2/5/20 |
| ECM-2 HVAC & Controls, VFD Install | Mon 1/13/20 | Wed 1/15/20 |
| ECM-2 HVAC & Controls, Fan Arrays | Tue 10/6/20 | Wed 12/30/20 |
| ECM-2 HVAC & Controls, SC | Mon 2/3/20 | Mon 6/22/20 |
| ECM-4, Water Conservation | Wed 3/4/20 | Thu 3/5/20 |
| ECM-5, Transformers – 1 | Sat 12/7/19 | Sun 12/8/19 |
Anticipated Annual Energy Savings: $11,848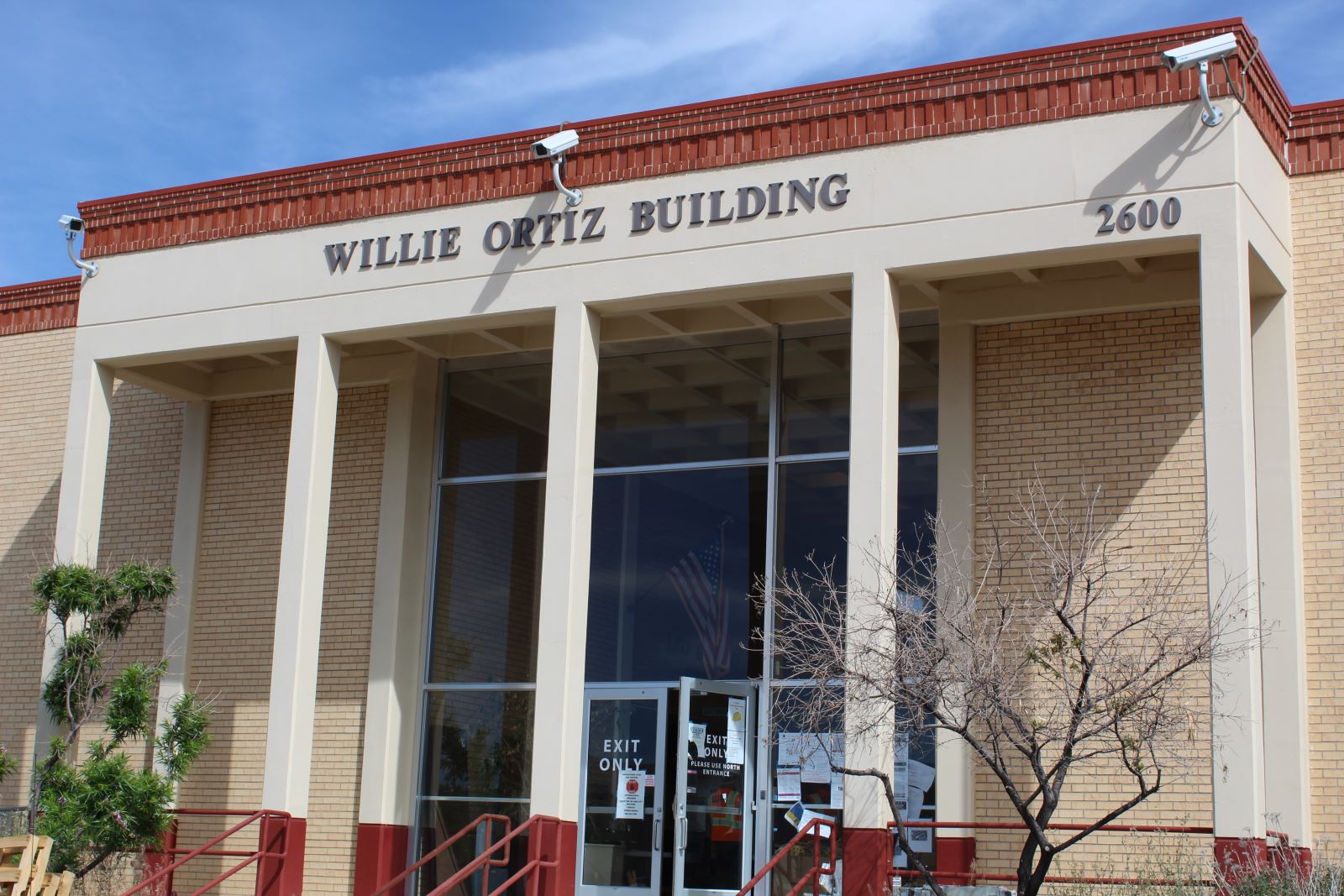 Willie Ortiz Building
Address: 2600 Cerrillos Road
Square Footage: 42,157
Year Built: 1940