Toney Anaya
This is the one of the newer buildings maintained by the General Services Department. It incorporates open office concepts, underground parking and a water catchment system to help reduce water use.
The building is named for Toney Anaya, a past governor and attorney general of New Mexico. Anaya was born in Moriarty in 1941. He briefly attended New Mexico Highlands University and in 1963 graduated with a bachelor's degree in economics/political science from Georgetown University in Washington, D.C. He received his law degree from Washington College of Law, American University, Washington, D.C., in 1967.
Anaya demonstrated an early interest in and attraction to national  politics. He worked as a clerical assistant to U.S. Sen. Dennis Chavez in 1959, held federal jobs while in school in Washington and was legislative counsel to U.S. Sen. Joseph M. Montoya from 1966-69.  As attorney general (1975-1978), Anaya established his reputation for being fearless and tenacious. He concentrated his efforts on issues like consumer education, consumer protection and legislative campaign reform. As governor (1983-1986), his agenda was based on the premise that government should provide services that individuals cannot provide for themselves. Anaya pursued his program as governor energetically, regardless of the consequences. He opposed the death penalty, declared New Mexico a sanctuary for political refugees as a response to the turmoil in Central America in the mid-1980s and was vehemently attached by critics for his actions.
Green Energy Project Schedule
| | | |
| --- | --- | --- |
| Task Name | Start | Finish |
| ECM-1 Lighting | Mon 3/2/20 | Wed 3/25/20 |
| ECM-2 HVAC & Controls, Replace VFD's | Mon 1/20/20 | Thu 1/23/20 |
| ECM-2 HVAC & Controls, | Mon 8/3/20 | Mon 12/7/20 |
| ECM-3 Building Envelope, Window Film | Mon 9/9/19 | Fri 9/13/19 |
| ECM-3 Building Envelope, | Mon 4/27/20 | Wed 4/29/20 |
| ECM-4, Water Conservation | Mon 3/9/20 | Mon 3/9/20 |
| ECM-5, Transformers – 14 | Sat 11/23/19 | Sun 11/24/19 |
Anticipated Annual Energy Savings: $29,296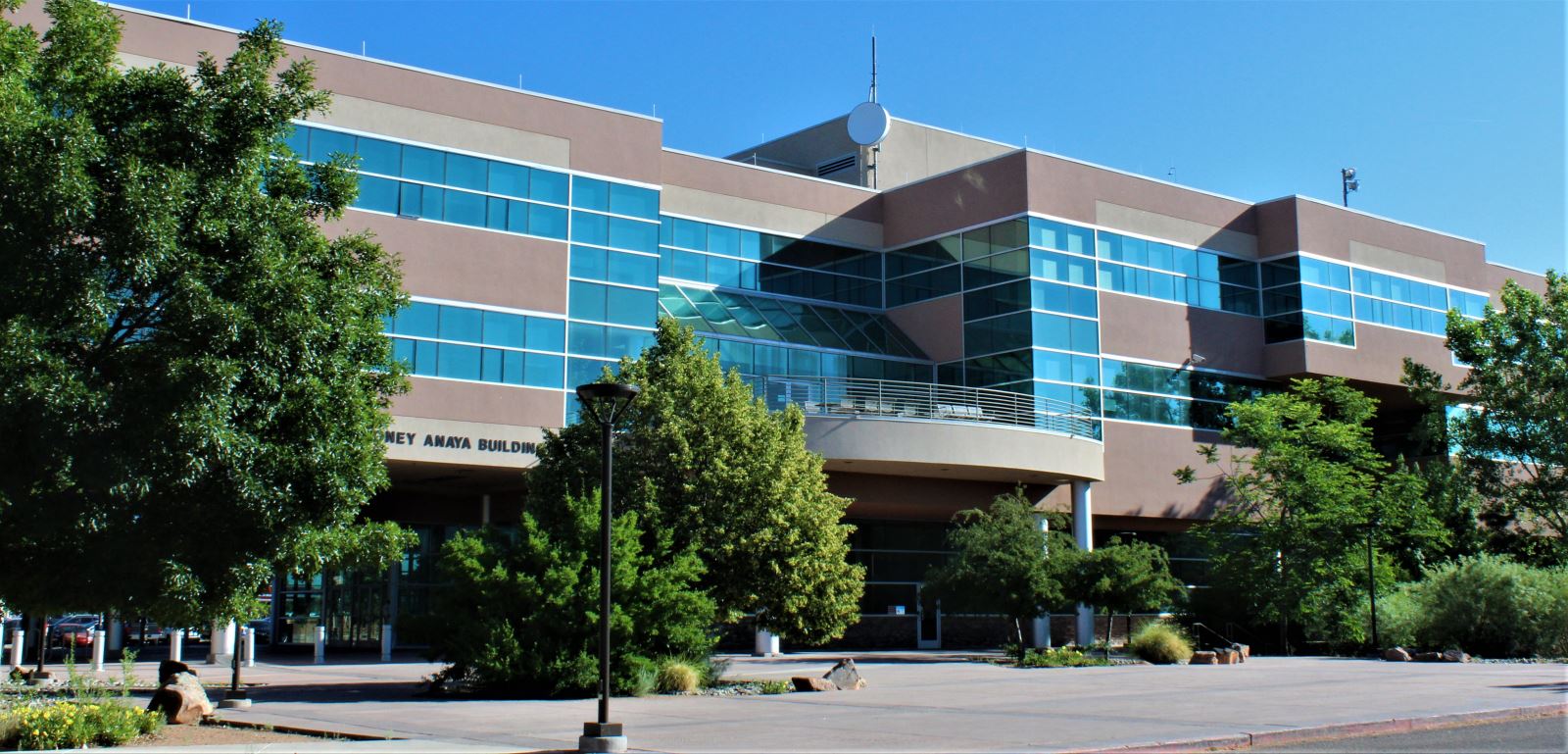 Toney Anaya
Address: 2550 Cerrillos Road
Square Footage: Building: 97,347
Parking Structure: 30,108
Year Built: 2004