Public Health Nurses/Vital Statistics
The building is named in honor of the dedicated public health nurses serving the citizens of the state. It formerly housed the New Mexico Human Services Department Field Office.
The Public Health Nurse Memorial Building also houses birth and death certificates.
The vital records office is required by law to register, preserve, certify, analyze and publish the vital statistics of New Mexico. The state Board of Health created the Vital Statistics Division in 1919 shortly after establishing the Public Health Nurse Unit.
Green Energy Project Schedule
| | | |
| --- | --- | --- |
| Task Name | Start | Finish |
| ECM-1 Lighting | Tue 8/11/20 | Wed 8/12/20 |
| ECM-2 HVAC & Controls, SC | Sat 6/27/20 | Tue 12/15/20 |
| ECM-3 Building Envelope, | Mon 4/27/20 | Thu 4/30/20 |
| ECM-4, Water Conservation | Thu 4/16/20 | Thu 4/16/20 |
| ECM-6 PV Solar, RM 34.8 kWdc | Tue 1/14/20 | Wed 2/26/20 |
Anticipated Annual Energy Savings: $7,851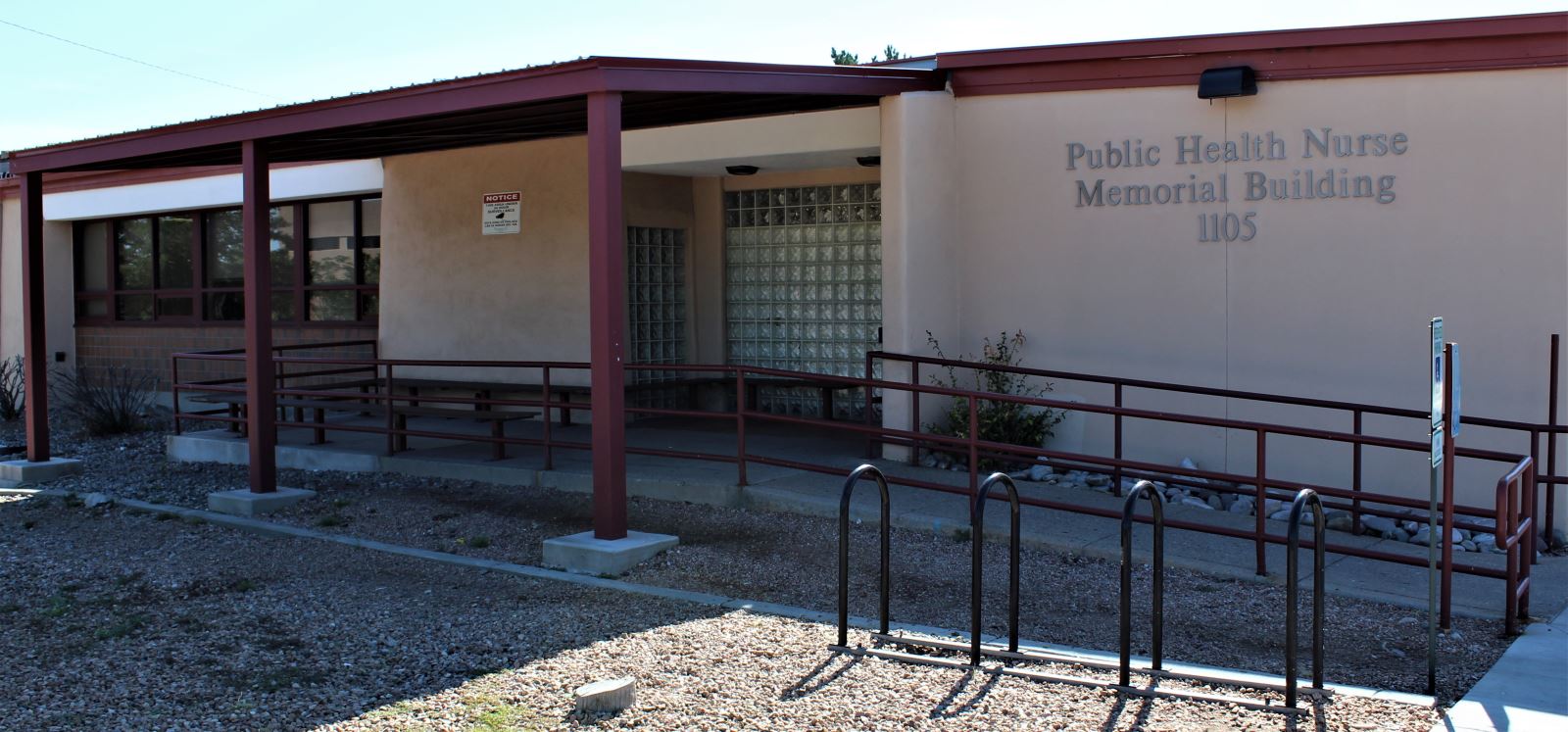 Public Health Nurses/Vital Statistics
Address: 1105 S. St. Francis Drive
Square Footage: 9,044
Year Built: 1963