Garrey Carruthers – Records/State Library
The building is named after Garrey Carruthers, governor of New Mexico from 1987-1990. Carruthers grew up in Aztec and received his bachelor's degree in agriculture in 1964 and a master's degree in agricultural economics in 1965 from New Mexico State University. After receiving a doctorate in economics in 1968 from Iowa State University, he returned to New Mexico State University to teach agricultural economics and agricultural business. He was a White House Fellow from 1974 to 1975, acting director of the New Mexico Water Resources Research Institute from 1975 to 1978 and state chair of the Republican Party of New Mexico from 1977 to 1979. From 1981 to 1984, he served in two positions at the U.S. Department of Interior. He was elected governor in 1986 and served as chair of the Border Governors' Commission and of the Education Commission of the States. Carruthers later served as chancellor of New Mexico State University and as a member of the state Ethics Commission.
The building houses the New Mexico State Library and the State Records Center and Archives and serves to store important records regarding New Mexico's rich history. The archives vault is constructed to maintain specific temperature and humidity levels. This climate control system protects invaluable documents dating to the late 1500s.
Green Energy Project Schedule
| | | |
| --- | --- | --- |
| Task Name | Start | Finish |
| ECM-1 Lighting | Mon 3/2/20 | Wed 4/1/20 |
| ECM-2 HVAC & Controls, Misc – HTX Clean | Mon 3/30/20 | Fri 4/3/20 |
| ECM-2 HVAC & Controls, VFD Replacement | Mon 3/30/20 | Mon 4/6/20 |
| ECM-2 HVAC & Controls, Chiller Replacement | Mon 1/13/20 | Wed 1/22/20 |
| ECM-2 HVAC & Controls, Tower Replacement | Mon 1/13/20 | Thu 1/23/20 |
| ECM-2 HVAC & Controls, SC Bridge | Mon 9/30/19 | Thu 11/28/19 |
| ECM-3 Building Envelope, | Mon 4/27/20 | Thu 4/30/20 |
| ECM-4, Water Conservation | Tue 3/3/20 | Wed 3/4/20 |
| ECM-5, Transformers – 11 | Thu 11/7/19 | Sat 11/9/19 |
Anticipated Annual Energy Savings: $57,291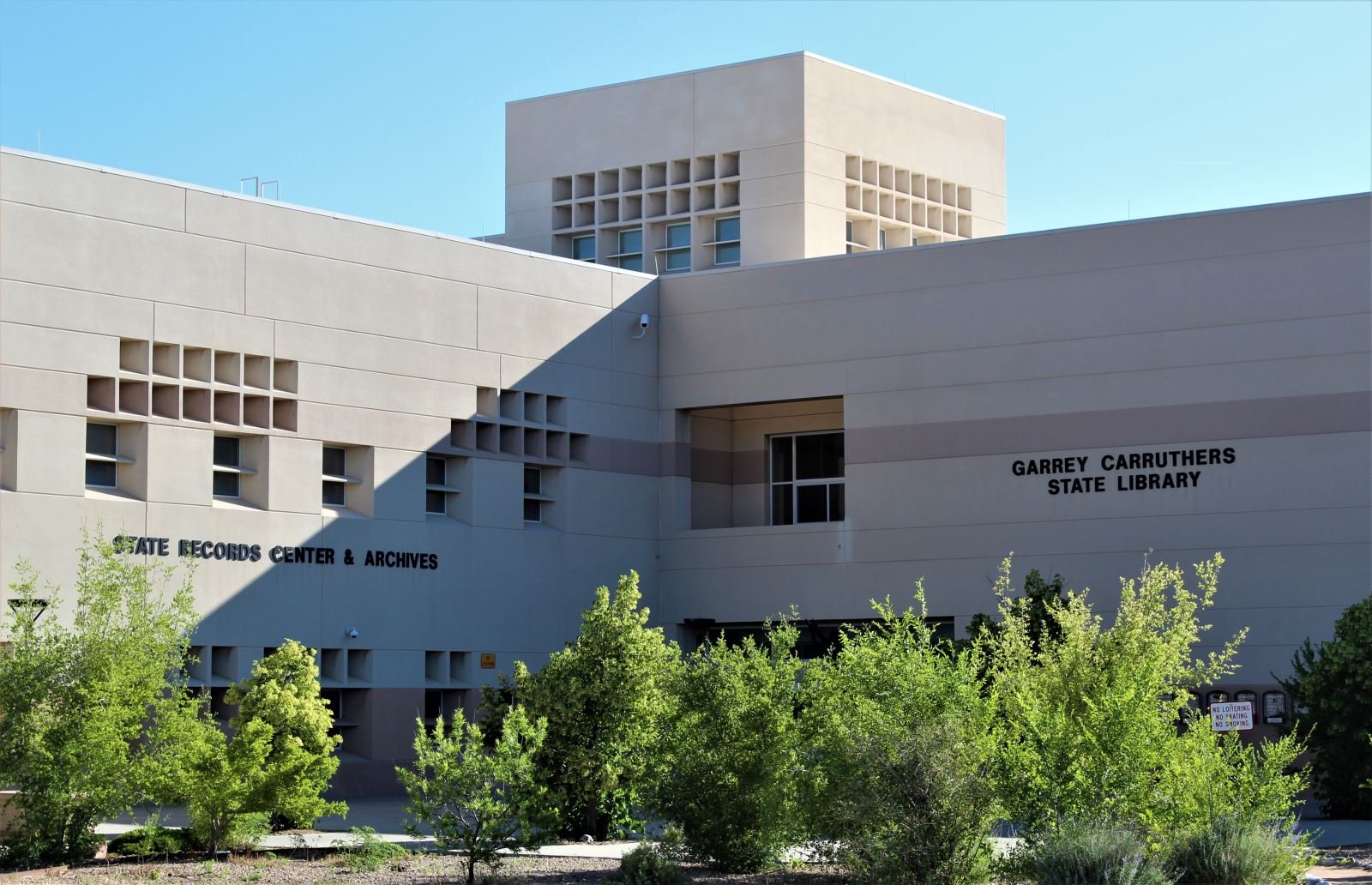 Garrey Carruthers – Records/State Library
Address: 1209 Camino Carlos Rey
Square Footage: 138,775
Year Built: 1998
Records Warehouse
Square Footage: 24,900
Year Built: 1998